7 ways to increase the productivity of your freelancer working day

How many times have you ever heard someone saying: "How lucky to be a freelancer like you, you can work wherever you want and manage your time however you like! Working like this is really simple!". For sure, freelancers are free, have no timetables, often not even real deadlines, they can organize themselves as they want, even work from the other side of the world, perhaps on a beach with their laptop.
However, the freelance working day is anything but simple. Managing your time and your freedom requires great organization and discipline. In this article we will show you some tips to be able to organize the freelance working day in the best possible way in order to be productive and efficient. Apply our tips today and you will see a big change in your freelance working day.
Define your goals
What are the goals of our freelance working day? Understanding what we want to achieve is the basis for doing our freelance business. Usually, goals can be divided into three temporal levels. Long-term goals such as what do I want to achieve in 3 years?, daily goals such as exercising at least 30 minutes a day, and tasks to complete such as sending the three wine label proposals to customer X. Once you have defined which goal to achieve, you can establish which the timing for it. If it is a long-term goal, the best choice is to divide this goal into less demanding steps. For example, if the long-term goal is to become an expert in social media marketing, you can define minor goals to achieve it, such as taking the online social media management course, following the X agency on Instagram to see how they promote their work and learn from them etc. We recommend that you write down these goals by creating an agenda with deadlines and inserting reminders for each deadline.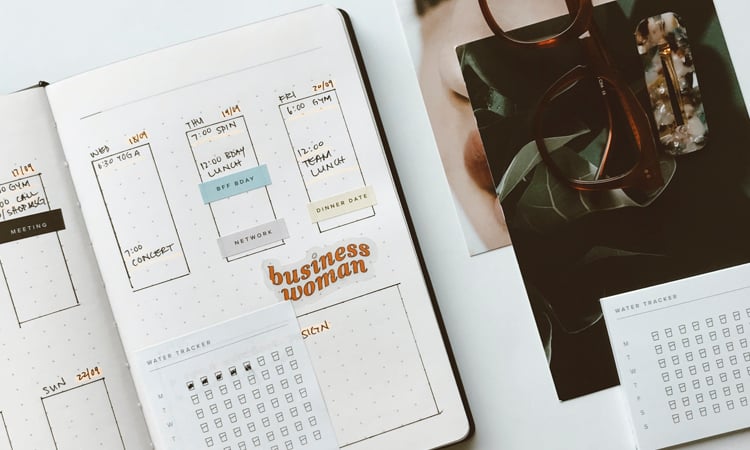 Plan your day
Don't forget to plan your freelance working day in advance. We recommend you to think about the tasks to be carried out the following day on the evening before based on your commitments, deadlines, project deliveries etc. In this way your f reelance working day will be precisely marked. Time scanning is very important. We advise you to try to have constant schedules starting from the morning alarm. Having flexible hours is great but don't take advantage of it. Usually, the morning is the best time to do more analytical activities, in which the mind needs to be clearer. We advise you to leave creative activities in the afternoon. Sometimes when you are more tired the best ideas come out. Obviously, every freelancer has their own habits so we advise you to create your own routine. But try to clearly distinguish your freelance working day from your free time. This will make you more peaceful.
Prioritize yourself
Don't exaggerate putting tasks in the same freelance working day. Otherwise, you risk never making it to the bottom of the to do list. If the list seems endless, then set priorities. In this way you can focus on the most important or urgent tasks first.
Use the right tools
Most likely you have already used them during your freelance working day or at least you know them. These apps allow you to organize the freelance working day making it simple and manageable even from different places. Any.Do and Trello are apps that can be used on smartphones, tablets or computers that allow you to create and manage daily and weekly tasks. Another well-known app is Evernote which allows you to record notes, ideas and inspirations. A useful and free tool is definitely Google Calendar. It is much more than a simple calendar, ideal for knowing how to organize yourself better. Finally, it is very important to have a cloud space such as Google Drive or Dropbox to digitize and store your material, documents, photos and access them wherever you are, share them with customers and collaborators. By using these tools you'll have much more "mobility" during your freelance working day.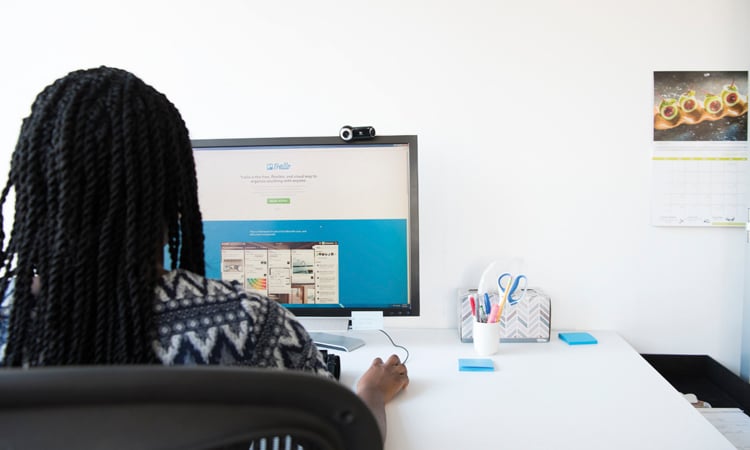 Take a few small breaks
The delivery of the project to the client is imminent, I know. But taking a break for a coffee, a tea or even just to stretch your legs it never hurts. The freelance working day can be exhausting and often alienating. Take time to chat with a colleague or friend. Furthermore, your body is also very important. Don't forget to take time for it. Take a walk in the park near your home. Trust me, this will help you recharge your batteries and also regain the creativity you thought you had lost.
Learn to say no!
Refusing a job that isn't paying or doesn't fit your skills is the best choice you can make. I know, rejecting a job that represents an extra income would seem senseless. However, if the job does not satisfy either from an economic point of view or from a professional point of view, perhaps it is better to refuse it. Don't you think? The best choice is always selecting the most suitable and profitable jobs.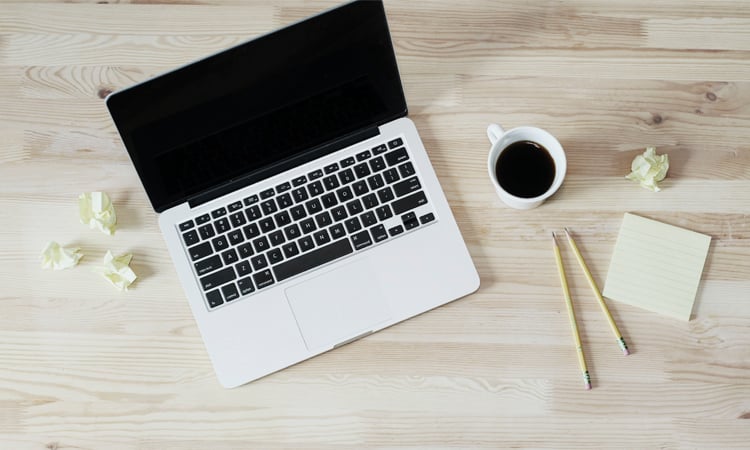 Organize your workplace
Organization, organization, organization. This should be the mantra of the freelance working day. It is not just about the organization of the daily tasks, but also the organization of the physical working space. You need to have everything around you that is necessary for carrying out the activities, avoiding all elements that can be a distraction. If you work from home it is important to create a space dedicated to work. Having a mental separation of spaces is a great help for your daily tasks. Furthermore, the organization of the desktop is also important. Erase apps and useless tabs. This will allow you to stay focused on your goals for your freelance working day.
After all, time is the greatest luxury we have and we must never take it for granted. Therefore, organizing your freelance working day efficiently will make your tasks easier to complete. This will make you more satisfied and allow you to enjoy your freedom. How do you organize your day? Write us on labelado@labelado.com and tell us about your freelance working day.
---