What is a PNG file?

PNG or "Portable Graphics Format" is the most commonly used uncompressed raster image format on the internet. PNG is actually a lossless data compression format, which was created in order to replace GIF or the Graphics Interchange Format. The best thing is that it is an open format with no copyright limitations. Like GIF format, PNG format is used when a transparent background has to be displayed. PNG files contain 24bit RGB color palettes and grayscale images. One can apply PNG files with lots of editing effects.
Let's see which are the advantages of using PNG files!

1. Higher compression rates or ratio
When you plan to print your labels it is important to understand that PNG files are not optimal; PNG files are best suited for online graphics because of their lossless compression. The best thing is Portable Graphics Format or PNG uses better image compression technology compared to other image standards like GIF. The higher compression rates of PNG files enables users to download files quickly and conveniently, without even affecting the pixels. You can compress both, indexed-color and true color images very effectively.
Your image's file size is the primary and the basic measure of its weight. The weight of the image actually affects the download time. More often than not, larger images or higher resolution images have larger file sizes. However, the higher compression ratio of PNG files make downloading images very convenient. Remember, if you don't use the right technology you will end up wasting a lot of time in downloading your images.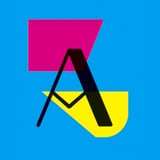 2. Higher bit depths
Higher bit depths, simply means more colors. PNG files allow for 1, 2, 4, 8, 16, 24 and 32 bit images. Earlier there was a 8-bit barrier, which is not the case now.
3. Multiple layers of transparency
Another very important feature that you can get with PNG files is the multiple layers of transparency. Yes, PNG files allow for full alpha channel transparency, which makes it easy for the user to move an image from one background to another without much effort.
4. Built-in gamma correction
Believe it or not, PNG files come with built-in gamma correction. All you have to do is to select the gam ma correction level, it is intended to monitor the image and get you the desired results for your graphic design.
5. Royalty-free license
Yes, you must have heard that nothing on this earth comes for free. Well, the statement is not true in the case of PNG format, because PNG license is permanent and royalty-free. This means you can get PNG format without using special softwares that require you to purchase a licence. PNG, a permanent, royalty-free license is an open format with no copyright limitations, it is developed by the W3C. This format is going to remain free and open standard for users! It is a pocket-friendly option for you to develop wonderful and beautiful images.
---