Offset printing: everything you need to know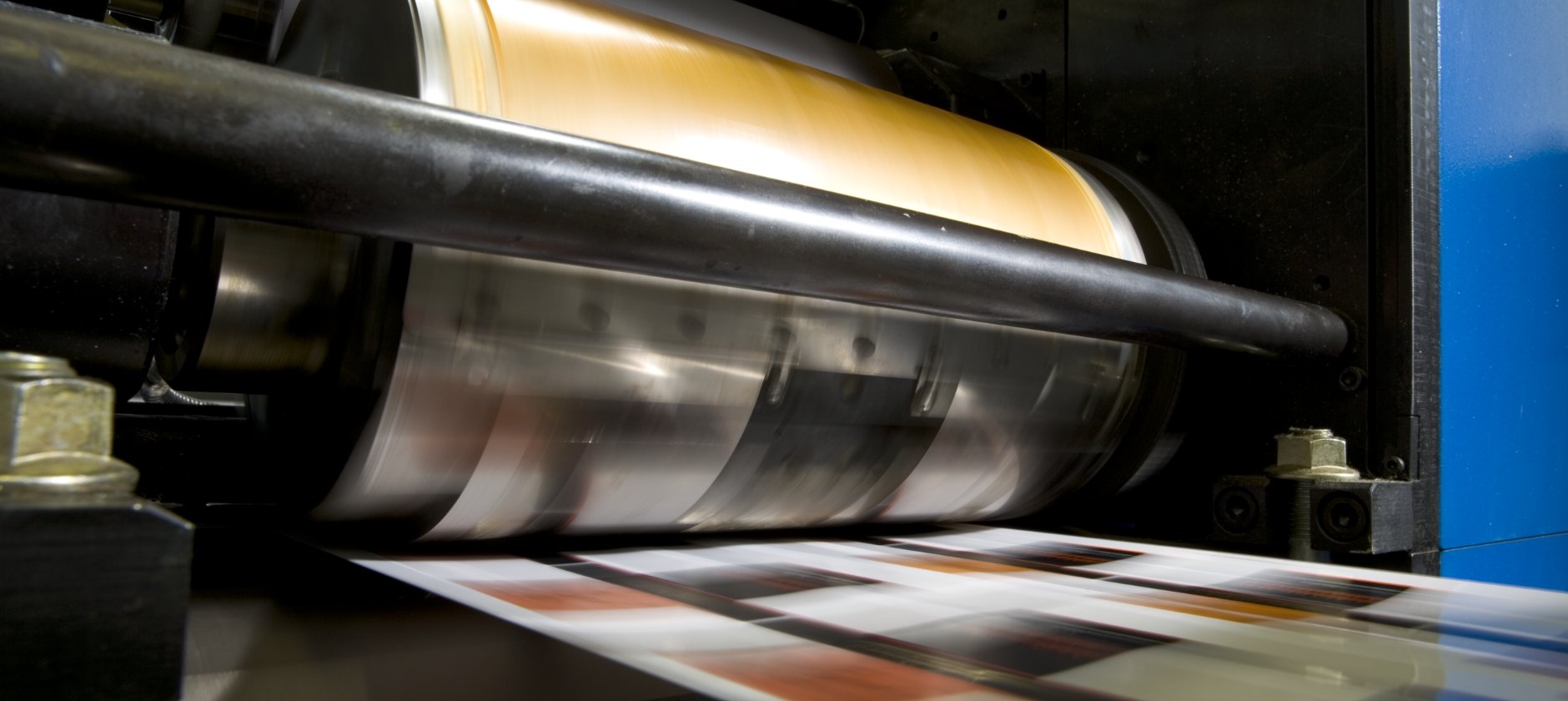 If you have approached the world of printing and typography, out of necessity or out of interest, you will surely have heard of offset printing, but most likely, you are not very clear about what it is or how it works. Offset printing is still one of the most popular printing methods in the printing industry today. It applies to a variety of products and always guarantees a remarkable quality, thanks to the high-resolution results it can provide. We reveal everything to you in this article!
We, therefore, decided to prepare an ad hoc article, to explain in detail what it is, trying to present the processes and technical information in the simplest possible way.
As mentioned before, offset printing is one of the most used printing methods, especially in the case of large runs. It is used for producing various print products, such as magazines, books, brochures, catalogues and posters, but also for packaging, such as adhesive labels. First, let's get to the heart of the topic and understand what offset printing is and how it works; Before starting, however, here are the points we will address in this article:
What is offset printing? A bit of history
Prepress e CTP in offset printing
Substrates for offset printing
Advantages and disadvantages of offset printing
What is offset printing? A bit of history
Offset printing is far from innovative since its ancestor has been used since 1700. However, it can be defined as such because offset printing is based on the same process used in lithographic printing at the time, although obviously, it has been improved from a technological point of view. Offset printing can therefore be considered an evolution of lithography.
Offset printing is an indirect process in that the image is not directly transferred from the matrix to the paper. Still, intermediate rubber support is used, which brings back to the sheet, through a certain pressure, what it has "absorbed" from the matrix. This allows for better printing results because the rubber will enable you to print with greater precision, even on uneven surfaces, such as those of marked papers. Hence the term "offset" printing.
The Offset Printing process
Offset printing is based on a mechanism consisting of three cylinders:
plate cylinder (matrix)
blanket cylinder
pressure cylinder.
The matrix plate is positioned in the first cylinder, which is made of aluminium and is very flexible; this first cylinder is first wet and then inked by other small rollers called inking to activate the principle of chemical-physical repulsion between water and fatty substances (base with which the ink is formulated). Next, the second cylinder is coated with a caoutchouc rubber; this receives the ink from the plate cylinder and impresses it on the printing substrate, thanks to the pressure exerted by the third cylinder, called the pressure cylinder. Whatever the support, it slides between the second and third cylinders.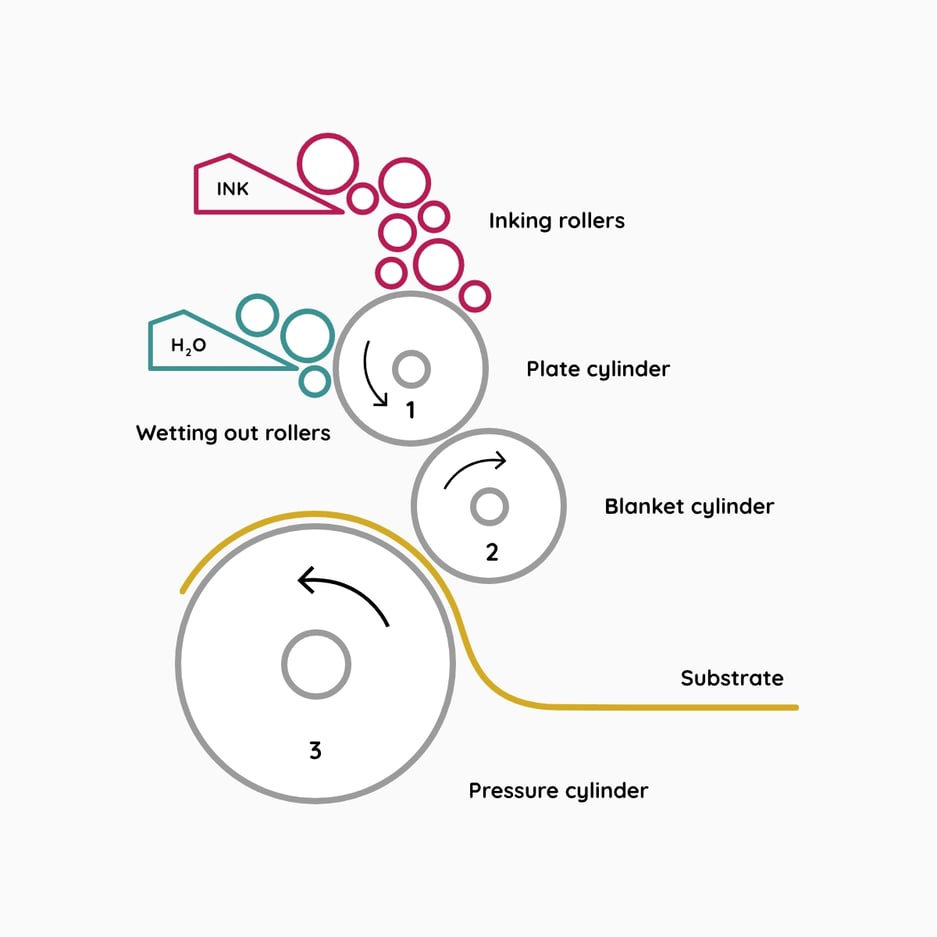 Offset printing uses printing matrices designed, so that greasy inks only adhere to portions containing images and text. This is possible thanks to the principle of chemical-physical repulsion between water and an oily substance(such as the base with which the ink is formulated).
The portion of graphics that is the content to be printed, previously engraved on the matrix plate, is water-repellent; in this way, a thin film of water is deposited in the non-engraved parts of the plate, therefore those without graphics, allowing the ink not to adhere in the points, which must not be printed.
With this process, the colours are printed one at a time; offset printing, therefore, requires the production of separate plates and rollers of blankets for each ink colour that will be printed.
Prepress e CTP in offset printing
Before proceeding with the actual printing, it is essential to start from an accurate prepress phase, in which the digital files are created. These are previously processed individually to determine the division of the various colours and then assembled to resolve the so-called "imposition", i.e. the positioning and repetition of the file within the machine sheet.
Once the executive print file has been processed and the machine sheets created, the plates can be produced using an innovative digitally controlled laser printing system called CTP (Computer-to-plate), which allows the information to be engraved directly from the file to the plate.

The Computer-to-plate system (translated "from computer to plate") uses a RIP-Raster Image Processor, which processes the digital files and prepares them for printing. Then, using a laser beam, the processed graphics and the printed content are transferred onto the plate, which, being covered by a photosensitive material, is imprinted if exposed and used for offset printing. To be clear, it could be compared to a kind of printer which, instead of printing on paper, imprints digital images and texts on a plate.
Thanks to this innovative CTP system, it has been possible over the years to significantly reduce the time and costs necessary to create offset printing plates, thus allowing last-minute changes and corrections.
Offset printing ink
Offset printing inks for offset presses cover many. In addition to the four that make up the CMYK four-colour process, namely cyan, magenta, yellow and black, Pantone® inks are also available. Furthermore, the colours can be created ad hoc for a specific customer thanks to using different bases and recipes.
Of these offset inks, there are also special ones such as natural ones, which use oils of vegetable origin such as soybean oil to transport the pigment, unlike classic inks, which instead use water-repellent fluids created by synthetic chemical mixtures. There is also a type of offset ink drying with UV lamps, which contain polymers inside, which, when exposed to the UV LED rays of the lamps, allow instant drying; this makes the colours much brighter because it prevents the ink from being absorbed by the substrate.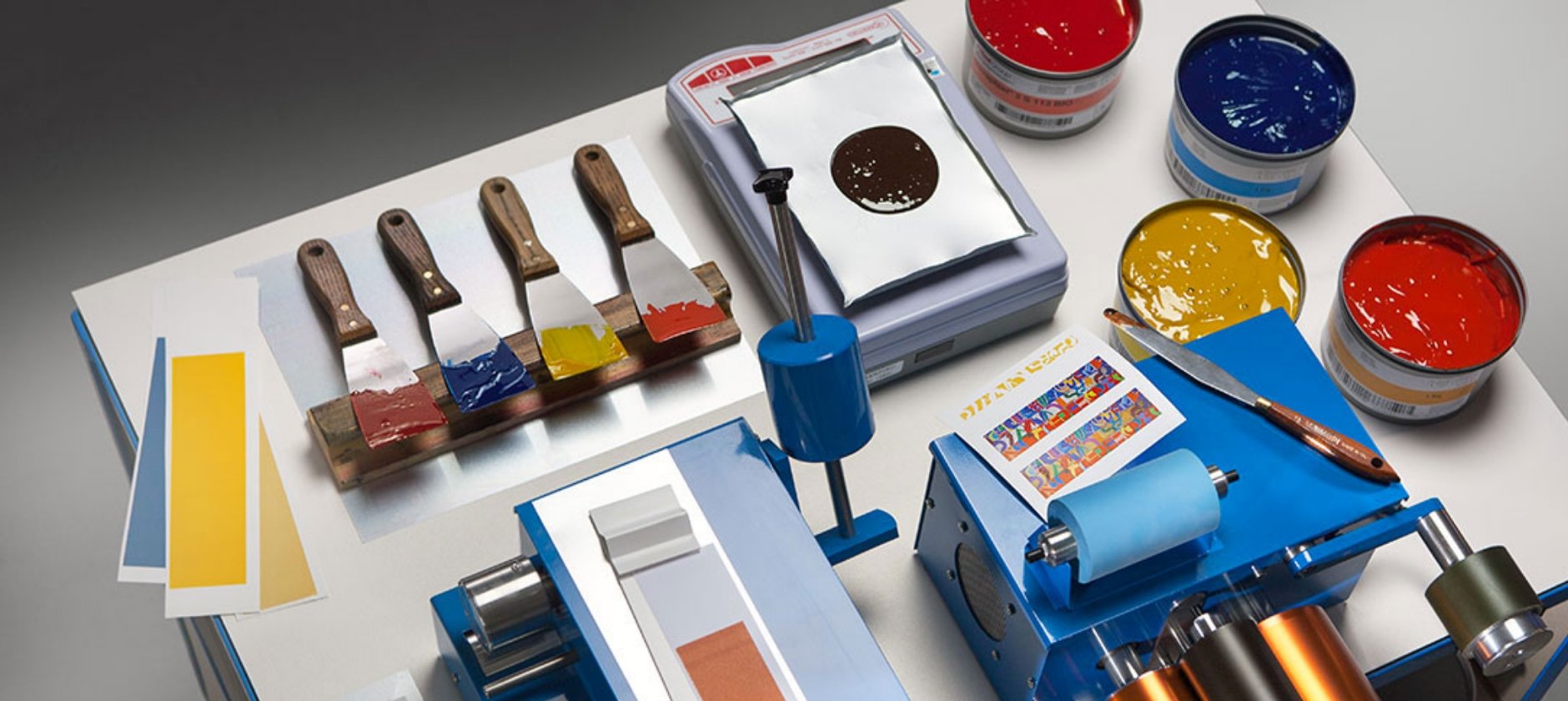 Substrates for o
ffset printing
With offset printing, you can print on a wide selection of substrates. From coated papers to marked papers, rougher or smoother, rather than cardboard or tear-resistant synthetic papers and various plastics used for packaging and envelopes, there is a wide variety to choose from. There are also unique materials for offset printing, more niche, such as security papers or laminated metal papers with gold and silver foils.
The choice of material is often made based on production costs, especially in the case of large runs. What is essential is that the media chosen must be strong enough to withstand and withstand high-speed printing. However, these papers are available for presses.
Our advice, however, is always to contact your printer to make the most appropriate choice to convey your designer's idea on paper in a technically perfect project.
Offset printing presses
There are many offset printing machines; we can identify two macro-categories: web offset printing machines and sheetfed offset printing machines. In both cases, however, the machine is divided into several sections; there is a section for each colour. We start from a minimum of 4 to compose the four-colour process (CMYK: cyan, magenta, yellow and black). Let's see them specifically.
Web Offset Press
This offset printing machine uses paper or other roll materials, which pass between all the various sections of the device to receive the different layers of ink from each colour plate. Web offset printing machines are used in "wide web" printing, commonly used for daypacks and envelopes, and "narrow web", which is more suitable for adhesive labels and shrink sleeves.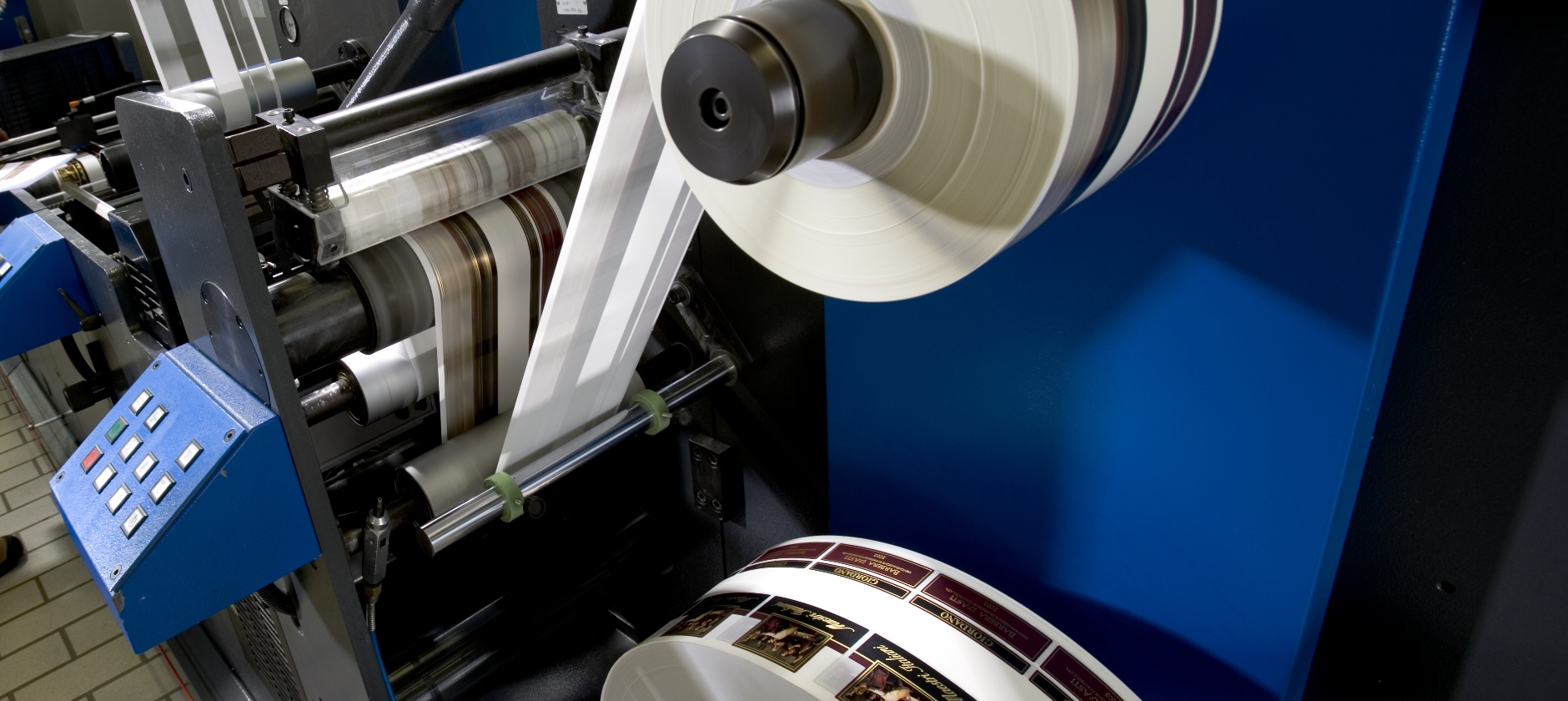 Sheet Offset Press
These offset presses use single sheets of paper instead, so you can. Sheetfed offset presses can handle a wider variety of substrate types and thicknesses than other presses. Weights ranging from 40 gsm to 700 gsm and above can be used depending on use. For example, Sheetfed offset presses for cardboard boxes will be more suitable for printing higher paper thicknesses. In contrast, regular sheetfed offset presses can handle various types of packaging, from boxes to POS. Some of these machines are equipped with both traditional inks and UV ink curing lamps, and some also have mechanisms to automatically feed the machine with sheets and turn the sheet so that it can be printed on both sides.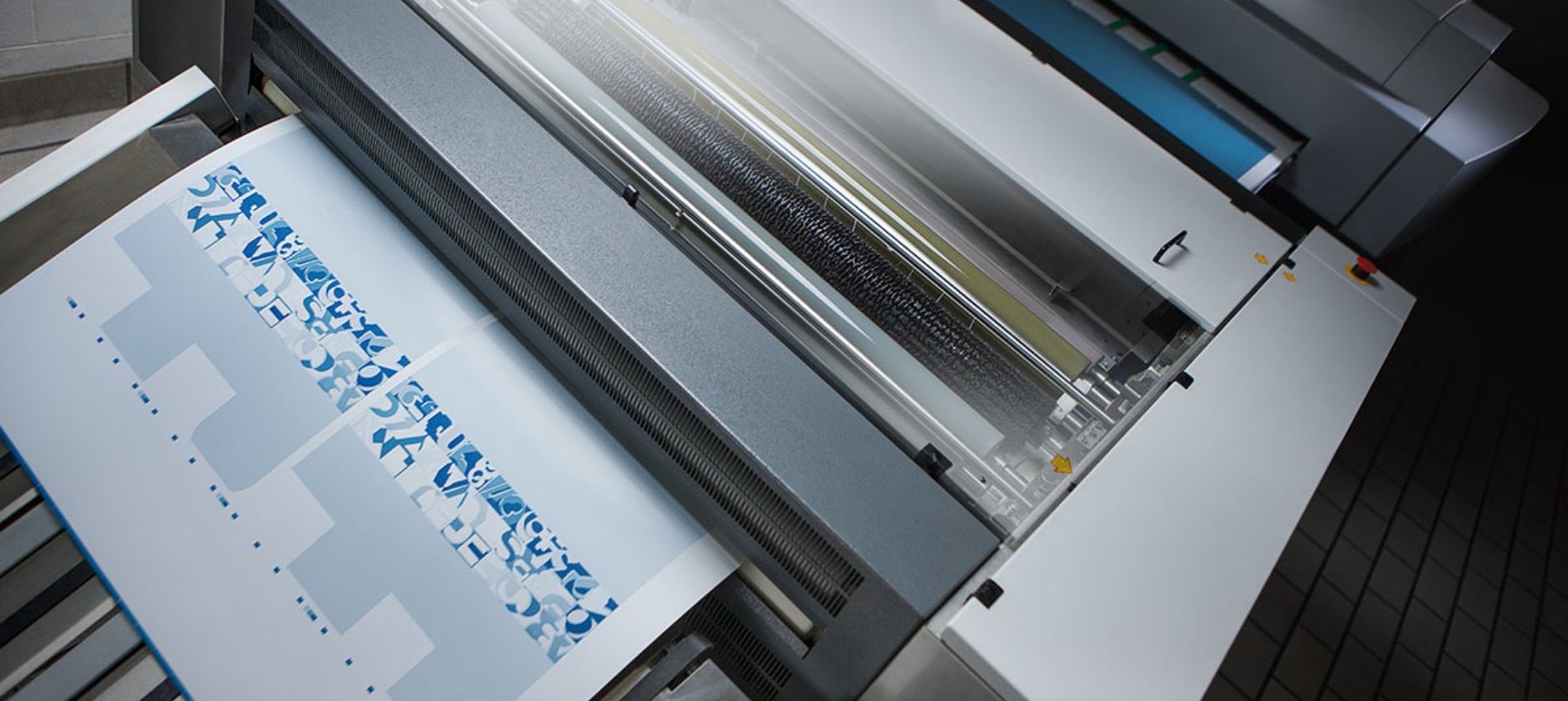 Finishing Press
Then, another offset printing machine takes care of the different printing processes, namely the finishing. This includes creasing, die cutting, folding, and glueing, but also all special finishes such as hot foil, screen printing, embossing etc.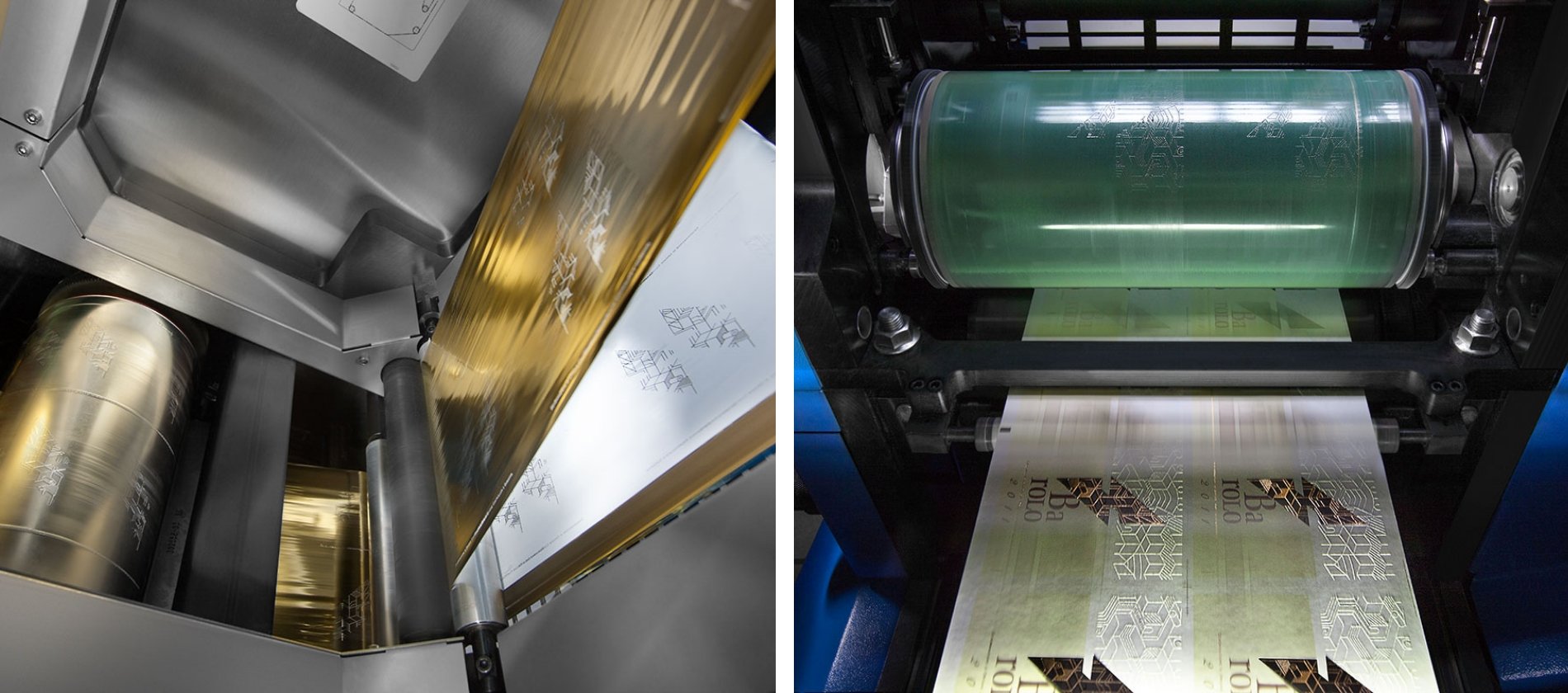 Advantages and disadvantages of offset printing
In offset printing, there are fixed start-up and plate production costs that you can't escape from. This makes it less economical than digital, in which the printing matrix is a digital file, especially if we are talking about short runs; however, in the case of higher runs of the same product, it could still be convenient. Another factor, again, for the initial production of the matrices, in offset printing, a minimum number of copies is required to cover costs.
Well, we have come to the end of this article. We hope to have intrigued you at least a little with
offset printing

and to have been quite comprehensive on the subject. So, keep following us to discover more or other exciting topics. Or, contact us to evaluate your project and understand which printing method is best for you. The Oppaca team is always at your disposal!
---