Hot foil: how it works and when to use it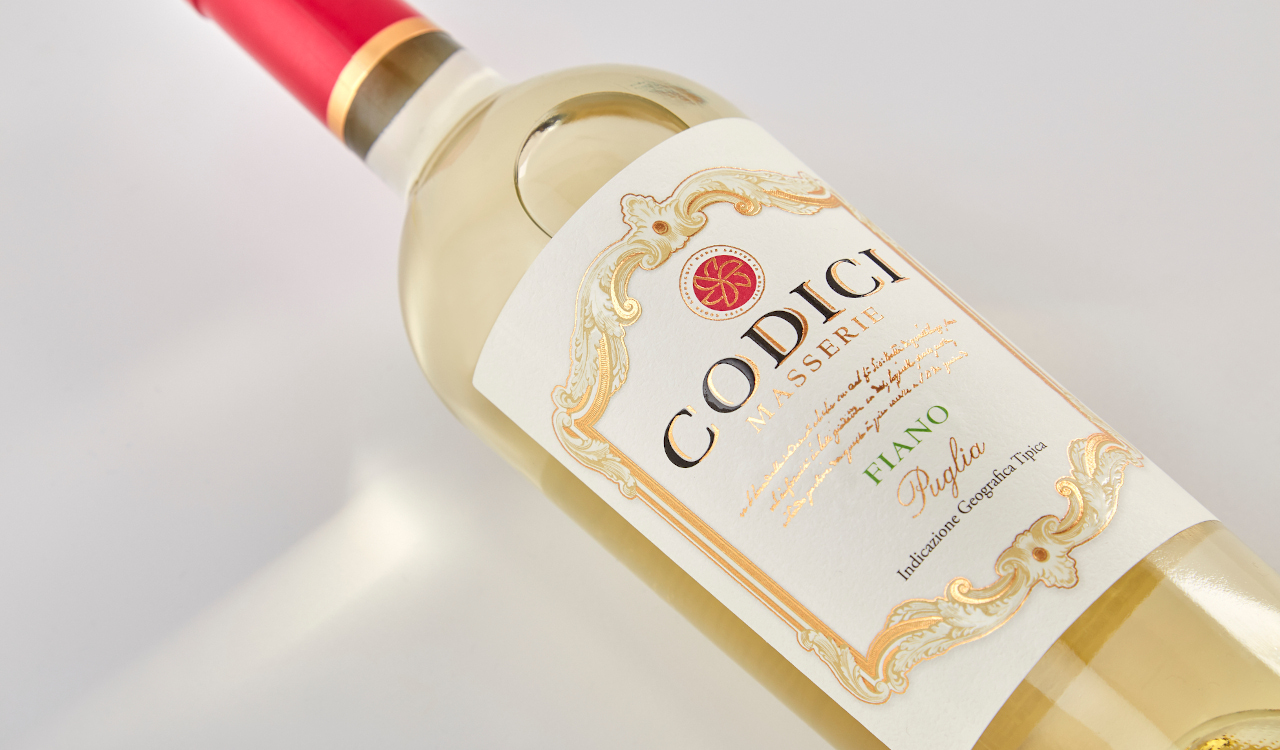 Hot foil or foil printing is one of the most appreciated and used ennoblements since it let you obtain endless different effects depending on the type of foil used: whatever you'd like to communicate with your sticker labels or your product, this technique will surely add an extra touch to your creativity!
Hot foil has its roots in the ancient art of gilding: in ancient times, indeed, thin golden foils were brushed to beautify different objects like jewels or pieces of furniture. With the arise of the first manuscripts this technique started to be applied to the paper as well, with the addition of precious golden details in the cover or miniatures. Nowadays, the modern techniques born at the end of XIX century do not use golden foil any longer but cheaper materials that – anyway – are applied according to the same, old principles: the combined action of pressure and heat.
How foil printing works: its pro and cons
Foil printing consists indeed in the transfer of a metallic or neutral foil over a surface thanks to a heated press that has previously been engraved with the image desired. This process can be applied to any surface, from plastic to glass and paper and even irregularly shaped objects: this is one of the reasons why hot foil is so appreciated!
The variety of available foils is without any doubt another reason behind the success of this ennoblement. Foils are indeed available in a wide range of colours and textures: from classic metallic or matte foils to more particular ones like pearlescent, holographic or glittering. Furthermore, foils use the universal colour codes thus representing the perfect solution for those who want to faithfully reproduce a colour already present in another part of the packaging.
Pros are a lot. What about cons? For what concerns disadvantages, we must remember that it is a relatively expensive technique, especially when talking about small quantities. The machinery creation has indeed a pretty high cost that is always better to amortise with consistent orders. Hot foil also does not allow the creation of very small details or colour shades.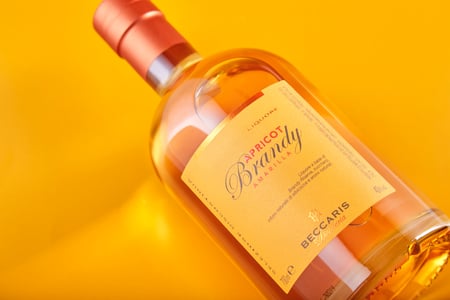 Custom labels, business cards and so much more…
Thanks to the possibility of printing on different surfaces and the variety of available effects and colours, there are lot of possible application for this technique. Let's see together the most important!
Business cards: if you want to get noticed and convey elegance, aesthetic taste and passion design since the first moment, hot foil can make your business card truly unique, It's not by chance that it is often used by graphic designer, events planner o for fashionable places.
T-shirt and fabric: whether you want to print tote bags to give as a gadget to your event or custom t-shirts for your team, this ennoblement can perfectly be used on fabric as well.
Packaging: a product packaging has to attract consumers' attention – just like its label. Hot foil, thanks to its brilliance, is therefore a good solution for box, carton and other types of packaging.
Custom labels: your product does not have any packaging? Hot foil can be used to make your custom label design more precious – for food products, cosmetics, wine, liquor and much more!
---