Why is my barcode not scanning properly?

What is that one thing that any customer would hate about a product?
Standing in a long queue because of the non-readability of barcodes on your labels and packaging. Yes, non-readability of a barcode on a product is that one thing that irritates the customer the most.
Wondering why they would hate it, when they do not have to do anything with that?
Well, if you think so, then you are mistaken! Know that no person on this earth has time to stand in a long queue waiting for the product label to scan. Yes, many times it happens that a customer picked everything that he wanted to buy and now at the billing counter a certain product label is not scanning due to non-readability of the barcode. And in his frustration to get home early, the customer either leaves the product or simply replaces it with some other brand.

If this is the case with your product too, then this is the time to take the right step. Yes, you read it right – the right step!
The right step is to be extra careful about the barcode readability on your products. If you won't do it now, then you will end up losing your customers, which will ultimately affect your business negatively.
Remember, because of the availability of too many choices, customers are less loyal. If you want them to be loyal to your products, then, think from their perspective. Give them the best shopping experience, which includes barcode readability on your products as well.
Here in this post we are sharing with you some wonderful tips to create barcodes that will always scan properly!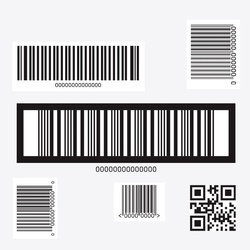 1. Choose the right symbols
First things first, while creating the barcodes, consider who will be reading them. Like is it for internal use? Or is it for shipping? Then, which market it is for, like for the European market or the American market?
Accordingly, you need to choose the right symbols for your product labels, so that they can be read properly.
For instance, for General use, globally accepted codes like GS1 128, EAN 128 are used. If you are printing labels for retail items that are to be sold in some store or online, then you need UPC A.
For in-house labels you need Code 128. Likewise, according to your market and requirement you will need to choose the right symbols.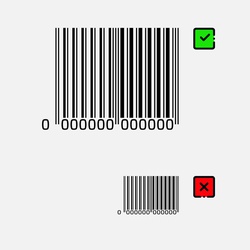 2. Find the right dimensions
The right dimensions or the size of the bars also matters. You have be extra careful about the following things while creating your barcodes:
The size of the bars
The distance between the bars
The aspect ratio
The size of the visually readable text
The total size of the symbol
Fulfilling all these requirements will ensure proper scannability of your barcodes.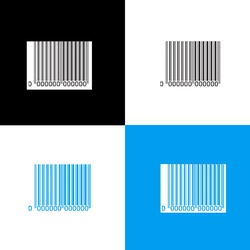 3. Pay attention to the color contrast
Earlier all barcodes were created with black bars on a white background. Black barcodes make the scanning procedure very easy. However, with the advent of technology things have become easier. Today you can even create colored barcodes. If you are planning to create a color barcode, then make sure you use a high contrast color scheme. Remember that most scanners are designed to read dark bars on a lighter background, that's why black bars are considered best. Colors like yellow, orange, red, and white are not meant for bars. For colored bars it is always good to choose hues of blue, green, purple, and black as they appear black under the red light of the scanner.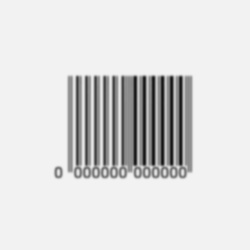 4. Find the right resolution
While creating your barcodes make sure the resolution of the barcode is more than 300dpi. Barcodes with higher resolutions make the readability or scannability quick and easy.
5. Don't miss the printing phase
Printing is one of the most important elements when creating barcode labels. More often than not, bad printing is the reason for the issues with scanning barcodes. For instance, if one of the bars in linear barcode is printed incorrectly or is damaged, it will become unreadable. Therefore, it is imperative to get your bars printed properly or use 2D symbols over linear barcode symbols. 2D symbols come with error correction algorithms or capabilities, thereby making barcode scanning correct even when a barcode symbol is partially damaged.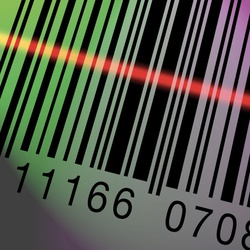 6. Make some test scanning
Last but not least, do not miss to test scan your barcode before you actually bring it to use. All you have to do is - download a barcode scanner on your smartphone and just test it out! And immediately you will know whether your barcode is good to go with or not!
NEVER UNDERESTIMATE THE POWER OF RIGHT BARCODES.
Remember, barcode readability on labels and packaging will not only help customers to save time, but also it will help you have loyal customers. Our team of experts can help you create the barcodes that will scan properly every time! We also have in-house instruments to assess a printed barcode's readability and give you feedback on how to improve it. Use the form below to contact us!
---