How to avoid problems and bubbles with wine labels in the ice bucket?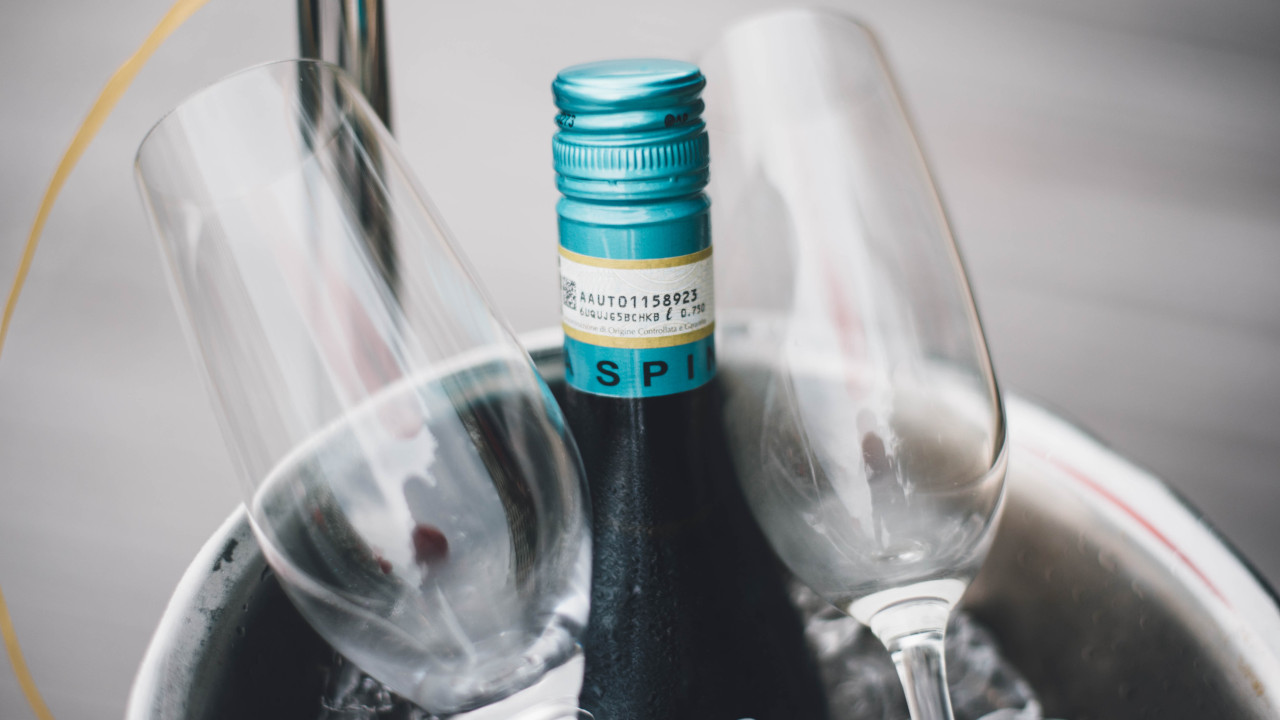 Does your search for the right label materialfeel like a never ending story? Do your wine labels fall apart at the mere suggestion of moisture? Many labels nowadays are applied to products that require refrigeration, are served chilled, or are regularly submerged in ice water, such as white wine, champagne, and beer. In this article we'll give you some tips to solve this problem once and for all.


From beer to shampoo to your delicious wine, if your product comes into contact with moisture or water frequently a lots of problems can be seen especially by your final customer.
Just to mention some of them, your label can have bubbling issues, it can lose its brightness and turn grey when becoming wet, resulting in an unattractive label.

But how can we avoid this issues? Let's see some tips that will help you making your wine label stickon your product permanently.
1. Choose the substrate with the right adhesive for your wine label
Watercan prove problematic for a wine label. Whether you're dealing with humid conditions or have a product that may end up it a bucket full of ice, you'll want to side with a moisture-resistant label adhesive that can last even after getting wet. For example, removable labels are more susceptible to humidity, which can impact how well they'll stick to a surface over time. What we suggest to you is to choose a permanent adhesive that can only be removed with the help of solvents.
2. Pick a water resistant or waterproof substrate
Say goodbye to soggy labels, falling apart from moisture and cold. Say hello to water resistant and waterproof labels. But which is the difference between them?
Water resistant papers refers to paper products that are designed to withstand incidental or light contact with water. These products can be used in wet or outdoor environments. So, they can resist the penetration of water to some degree but not entirely because they have a special treatment that reduce water absorption.
Waterproof papers instead are typically created with a special plastic film between the face stock and the adhesive to allow it to stay together and not change shape or texture when exposed to rain, dampness, or submersion in water. Many manufacturers of waterproof paper products claim that their materials are dishwasher proof. We don't think it's a good idea to try it at home.
Of course materials like matte or glossy polypropylene won't wilt, tear, or bleed when they get wet. But you can even consider a natural finishing for your wine labelby choosing for example a water-resistant felt-marked paper. Take a look to our Material Area to make the right decision.
3. Define the right shape and size of your wine label based on your bottle
The bigger the label, the greater the risk of bubbling. Small changes in the label design in terms of size and shape can have a large effect on the label application phase which is essential. Let's see it in more depth in the next step.
4. Pay attention while labelling your products
The labelling phase is really critical when we talk about bubbling problems. Even if you're choosing a manual labelling solution (to know more about read our article "How to apply your labels manually?") or an automatic one you need to pay attention to the full adhesion of the label to the bottle. While glass manufacturers try to maintain a smooth bottle surface, some irregularities can be seen. Particularly when large wine labels are applied, areas of the labels that have not made sufficient contact with the bottle are more susceptible to bubbling when exposed to moisture. Control always air temperature, humidity and fill temperature to prevent condensation of filled bottles.
5. Store your wine labels in proper conditions
After removing all packaging and film that could prevent consistent moisture absorption, the label should be stored at a temperature of about 20°C for optimal adhesive performances. Moreover the labels can be used up to 2 years after the substrates has been produced. Hurry up to use your brand new wine labels and keep them safe.
6. Avoid large surfaces of embellishments
Heavy embossing and large areas of high gloss build varnish may change the physical characteristics of a paper and may alter the adhesion of your wine label.
If you need some suggestion on the design side please contact us and we'll be glad to help you to find the right solution.

Are you struggling everyday to check if your wine label is applied correctly to your bottle?
Do you want to a make a test just to be sure your wine label will not create bubbles?
Here is a simple test to do every time you start labelling your product, especially when you're doing it through a labelling machine.
This test is called "Spray Test" and many paper suppliers such as Avery Dennison are suggesting it.
Run about 10 empty and selected bottles through the machine
Use a water spray and cover each label immediately after application
After about 60 seconds make a visual analysis of your label
If you see some bubbles or tunnelling it means your wine label is not in contact with your bottle
Afterwards you can make some adjustments to your applicator
Repeat the test and the adjustments until your label is free of bubbling
This test will help you to achieve the perfect applicator setup and minimise potential bubbling issues on your wine label. If this test is not suitable for you, you can just take a look to your wine label through the glass at the underside of the label. If you'll see on the label surface some light-coloured areas it means that the label is not in contact with the bottle. Usually the adhesive area should be all dark if it has a good contact with the surface of the bottle. Light-Coloured areas will be more susceptible to bubbling when exposed to moisture.
Are you ready to dive with your custom waterproof labels? We are here to help you figure out which material will work best for your project's needs. Get started by getting your free quote today! If you have some questions feel free to contact us.
---