Invisible inks: little hidden secrets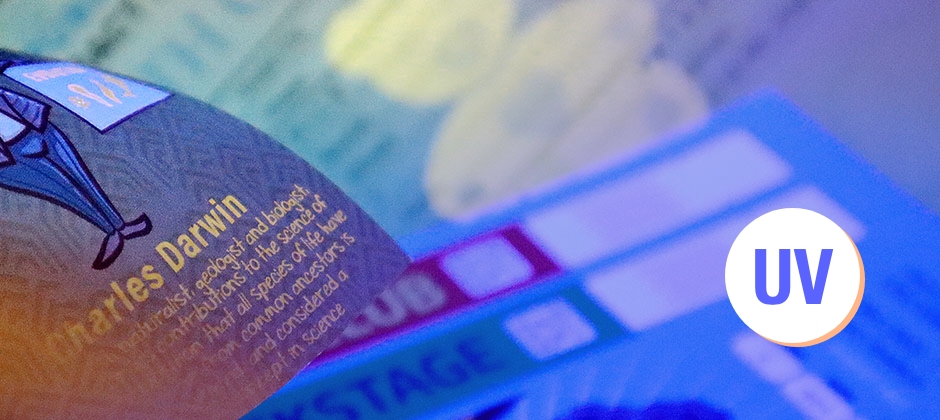 Are you about to put your luxury product on the market, and are you afraid of counterfeiting? Are you looking for an innovative idea to leave everyone speechless? Either way, you are in the right place because Oppaca has the solution for you: invisible inks.
Hide within your labels designs, messages and codes impossible to see with the naked eye, thanks to these unique pigments visible only in ultraviolet light. In addition, a unique process that uses UV radiation fluorescent inks for printing can only be detected with Wood's lamp.
These fluorescent inks have been used since the 1960s for security and anti-counterfeiting purposes, but today they are also used to create surprising designs ready to amaze.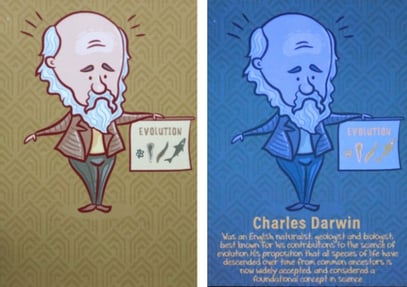 These photochromic inks containing fluorescent pigments react to different wavelengths and are activated only when exposed to the UV rays of ultraviolet light, also known as black light. In the absence of UV rays, they cannot be detected and are colourless and transparent: they do not leave traces and do not change the appearance of the support or the printed colour.
They are a great way to guarantee your product's uniqueness in terms of security, anti-counterfeiting, and design.
If we talk about anti-counterfeiting, they represent an innovative security solution; the applications are many, but the goal is always to protect a product. Banknotes, documents, labels, loyalty cards and ticketing. They are particularly suitable for all those products of a certain level, perhaps even luxury ones, that are put on the market and become the target of counterfeiters and counterfeiters who try to imitate their label.
They can be used in any sector, but as far as the world of packaging is concerned, they are particularly suitable for wine, spirits and food in general. Just think of the many precious and expensive products and all the excellences on the market, Barolo if we talk about wine, or Rhum if we go to liqueurs and spirits, rather than Caviar in the food sector.
The security level also increases when invisible inks are combined with another powerful medium: variable data printing or VDP. Imagine inserting security texts, small codes or shapes, which are invisible but also vary with each printed piece hidden inside your label. At that point, the level of security will be so high that it will become almost impossible to imitate your product.
These special inks are available in various colours such as Yellow, Blue, Green, Red and Silver and can be used on different substrates such as paper and PVC. In short, you can choose the one that best suits your design and your product to put something truly unique on the market in every sense.
Protect your products with style. Choose invisible inks as processing for your label! Give your packaging the uniqueness it deserves and entertain your audience with this unique effect.
Now that you know how it works, it's time to express yourself. If you want to know more or are interested in creating a label using invisible inks as a process, visit the page dedicated to you and tell us about your project! Discover Oppaca PRO. We are always ready to get involved… and you?
---